Become the best version of yourself
Boost your confidence with Hairthoughts hair extensions, exclusively available at your certified hairstylist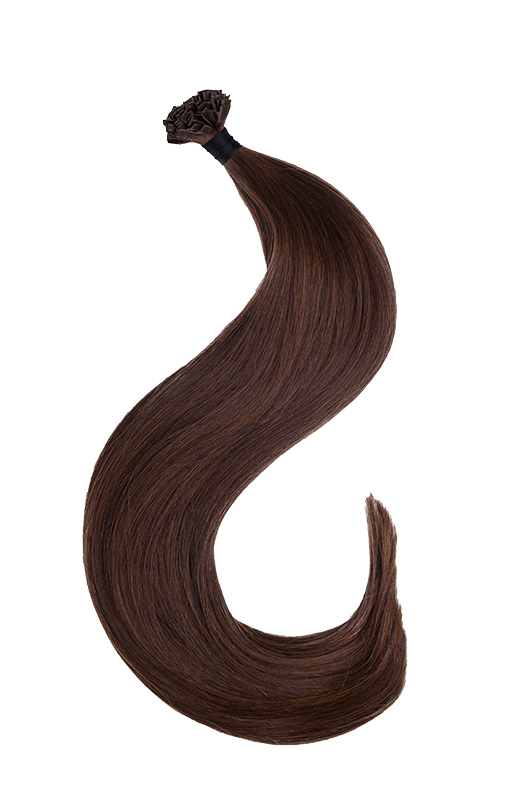 PRE-BONDED EXTENSIONS
Prebonded hair extensions are a popular choice for those seeking to add length, volume, or highlights to their natural hair. These extensions come with small, pre-applied keratin bonds that are fused to the individual strands of your own hair using heat. This creates a secure and long-lasting attachment.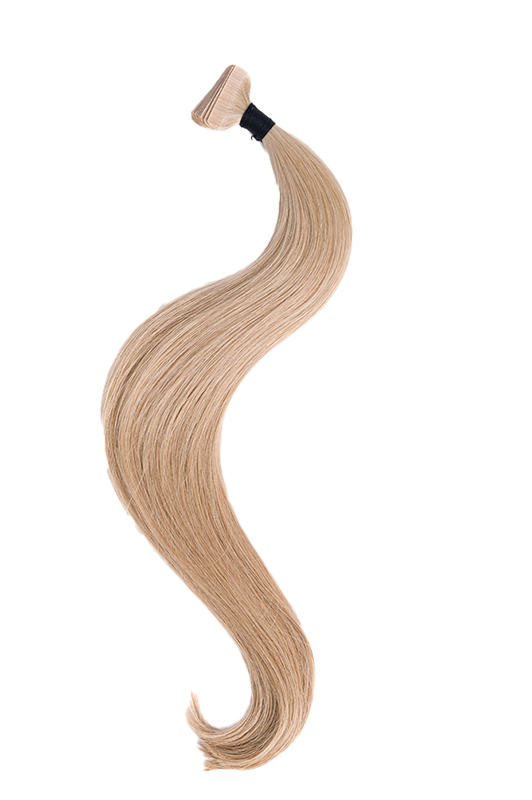 TAPE EXTENSIONS
Tape extensions have become increasingly popular for those seeking a quick and convenient way to add length and volume to their hair. These extensions consist of thin wefts of hair with a specialized adhesive tape at the top. The tapes are applied close to the roots of your natural hair, sandwiching a section of your own hair between two tape extensions.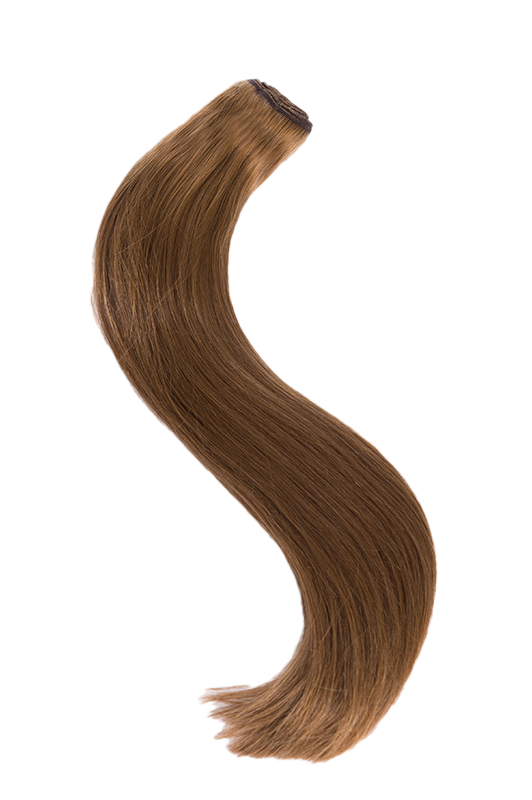 WEFT EXTENSIONS
Weft extensions are a popular choice for individuals looking to add length, volume, and thickness to their natural hair. These extensions consist of hair sewn together in a continuous strip, commonly known as a weft. The wefts are then attached to your hair using various methods such as braiding, sewing, or using bead or microbeads.
we are a part of VEVA BRANDS
We are proud members of Veva Brands. Veva Brands has been involved in the extensions industry since 1992 in Belgium, the Netherlands, Luxembourg, and France. In 1995, we expanded our expertise to include distribution, along with specialized training in  dermatological hair applications. 
By becoming a part of Hair Thoughts your Hair Salon becomes a part of Veva Brands where you can benefit of all the extra products, … 
Our hair has been independently tested in a laboratory.
Hair is more than meets the eye. Premium hair goes beyond aesthetics, offering the highest quality you can find for a specific hair texture. It is characterized by the presence of the natural intact cuticle layer, free from any artificial coatings or films. This ensures that the hair maintains its natural luster, durability, and manageability.
The intact cuticle layer plays a crucial role in the health and longevity of the hair. It acts as a protective barrier, sealing in moisture and preventing damage from external factors. With each strand having its cuticles intact, the hair retains its smoothness, strength, and natural shine.
When choosing premium hair, it is essential to consider the integrity of the cuticles. This ensures that the hair not only looks stunning but also behaves naturally, allowing for various styling options. Whether it's silky straight, curly, or wavy hair, the natural cuticle layer sets the foundation for a flawless and long-lasting result.
Investing in premium hair means investing in quality, ensuring that your extensions or enhancements maintain their beauty and vitality over time. Embrace the true essence of exceptional hair, and let its natural allure shine through. Shana
Hair Dresser
The hair felt amazing, a huge improvement in terms of quality. The bonds are stronger; I had to melt them a bit more, but they felt much sturdier. The hair had a lot more shine compared to my previous brand (black color). The hair wasn't stiff like with my previous brand; now it was easy to comb through and incredibly soft. Another thing I noticed was that with these extensions, I used 20 fewer pieces (80 pieces) but achieved the same thickness as 100 pieces of my previous brand. Is this possible, or was it just a coincidence? Client
client haarSALON
The customer immediately noticed that the color was more intense black. The customer also immediately noticed the shine; she found her previous extensions from other brand very dull, especially now that she saw the difference with these. She was amazed at how soft the hair is. Overall, she felt that it was better. Sabrina
Client
Hello, just wanted to let you know how I'm doing with the extensions. I'm really satisfied with them, much easier to maintain. Greetings, Sabrina. Brieni
Client
Heyyy, the hair feels much better. When I got home, my guy said it looked a lot prettier too... less tangling as well... happy again with satisfaction, thank you. Hopefully, they will stay in for a long time. Enjoy the rest of your day, hopefully, you won't have to work either. Greetings, Brieni. Martine
Client
Hello, I find my extensions very lightweight and flexible, as if I'm not wearing them at all. It also looks very natural. Thank you very much. Best regards. Martine
Client
Hello, I find my extensions very lightweight and flexible, as if I'm not wearing them at all. It also looks very natural. Thank you very much. Best regards. Annemarie
Hair Dresser
Hoi hoi, Leuke training gehad vanmiddag met de tape extensions. Dankjewel ♡
© 2021 All Rights Reserved.